foreverloudx: Is it bad that I pictured the glee writers exactly how the look..plaid, sweater vests, hip glasses and all.
Happy 1 year anniversary :P
Anonymous asked: How do you get Santana and brittanies cheerleading outfits to say WMHS?
cold-war-kids-deactivated201210 asked: were i can find the characters of glee in sims 2 ! xoxo
Anonymous asked: when is the next chapter for dorks like us comeing out?
Anonymous asked: AWW.... miss this )*:
thuggin-princesss asked: i love you & your talent. <3 excited for your latest project as well. muah! xoxo
New Tumblr
Hey everyone! I'm now officially moving to a new tumblr! So please follow me there and feel free to ask questions just like I did for this! http://foreverloudx.tumblr.com/ 
flyingmyfandomtopigfarts asked: Hey, don't let the haters get you down. Your stuff was awesome, and you can't help it if your lots stopped working. It sucks, but it's part of life. I think your new project looks awesome, and you can expect an audition from me very soon. :)
Anonymous asked: So is ur series over?? If it is could u post all the scenes in one video and for the parts that are missing just show them in writing on the video! And as for the rest of the episodes could u just post them like stories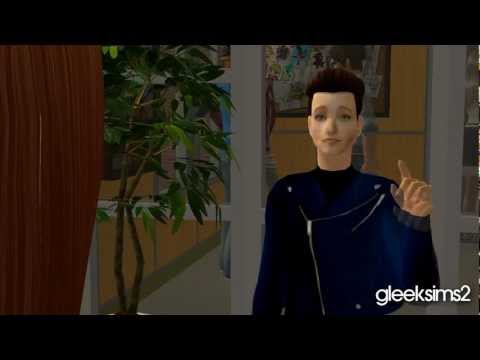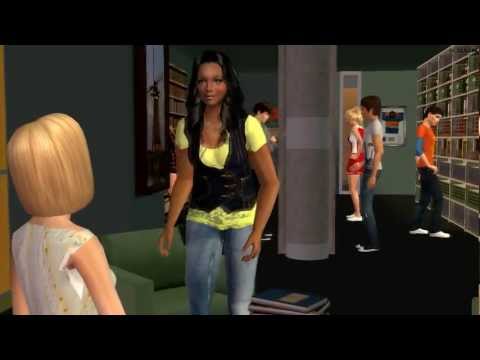 gleeonsims asked: Those haters are just.. urgh. Look, Kyle, you're all kinds of awesome. Sure, your Glee series will be missed during its break, but it's totally worth it since Seeking Harmony looks badass. By the way, question, did you make a tumblr site for it yet? 'Cause I have so many questions that are needing some answers, lol. :D
Anonymous asked: Incase Your Wondering We are mad at you!!! Theres Obviously gonna be a silence theres nothing to ask questions about cuz ur to buisy going off making ur STUPID seeking Harmony!!!!!!!!! Good For u, U say ur not sick of glee but it really dosent look that way (;
Anonymous asked: I do Understand! I feel bad for you but U still REALLY seem 2 hate ur series! I think U just wanna work on seeking harmony!!! Cuz ur tired of glee
4 tags
Cancellation (for now)
So I thought since I haven't filmed glee in a while, I would start just to give you guys a preview. The main lot with all the offices and choir rooms and hallways..doesn't work. Grim Reaper music plays whenever I load and I can't stop whats going on. I've moved the lot about 3 times and put it in two different neighborhoods (even custom). If I move out the family, I will...
Making a little certain audition video:P
Anonymous asked: So are you taking the advice that kid said to do on ur Facebook post. He said U should Work on glee until episode 8 then do Ur Original Series over summer and if u want return glee in september ?????
itsbaileybitches asked: Are you going to work on 'Seeking Harmony' soon? Because the teaser was really awesome! (By the way, those 'Finchel' fans that are having a panic attack, or are getting excited because of not over you is apparently 'Finchel' are really getting on my nerves.)
Anonymous asked: Update?!?!?!?
1 tag
Anonymous asked: Why U in denver????
gleeonsims asked: Hope you have fun in Denver! Wherever that is.. o.O I so feel like Brittany right now, haha.
Gone for a bit
Ok I'm off to Denver so I wont be as active. I'll still try and answer questions and such:)
Anonymous asked: What did sam mouth to Quinn when Finn was singing Not Over You?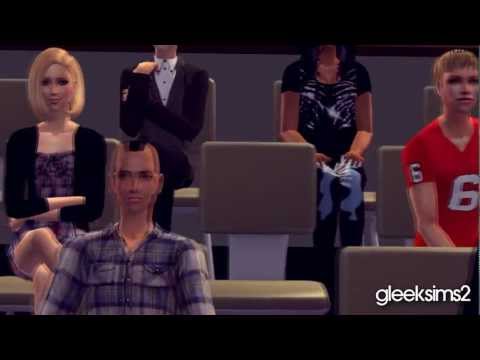 Not Over You:)
Will be uploading the "Not Over You" performance today! Also to prove I'm not quitting lol 
Anonymous asked: I hate Timeline!!!!!!! Switch Back
Anonymous asked: MAYBE YOU COULD PUT THE WE ARE YOUNG VIDEO ON YOUR PERSONAL YOUTUBE ACCOUNT ;D !!!!!!!!!!
Anonymous asked: When will you be posting the footloose song?
Anonymous asked: So Santana and Brittany are back on the Cheerios?
4 tags
Anonymous asked: Wait so are you still doing glee what?
Anonymous asked: just keep doing glee. the new original series probs wont be that great DO GLEE
ratherbeonstage asked: "Not trying to be an ass" oops too late haha. PEOPLE KYLE (as well as every other sim director) has a life. Everyone has their likes, dislikes, inspirations. Let Kyle do what he thinks best. He's not going to quit Glee, calm down. Let him take his own path, release the episodes when he does, and just be thankful for those. Jeez. Kyle stop being so nice and taking it. You're...
Anonymous asked: Not Being An ASS but c'mon u just wanna get glee over with so u could do forever loud! then u say oh not nessecarily!!! Really Just tell us the truth?And u would be insane to let go of something so popular on youtube.I get y u cancelled the W.A.Y video but honestley dont get rid of glee! U do an amazing job sometimes better than SIMGM and u dont seem to care u just want to do MEP'S &...
Anonymous asked: You REALLY seem like u hate doing anything glee realated
Anonymous asked: aww gutted about the we are young video, was looking forward to it :(
Anonymous asked: Are you doing Glee the Concert series??!!!
Anonymous asked: OMG i have such great ideas for thew episodes if ur intrested in continueing after Ep.8!
Anonymous asked: Are you still planning on going to Nationals.
Anonymous asked: You should stop doing MEPs. We're waiting for the episode.
Anonymous asked: Not trying to be like, rushing type of person, but, um, when's the next episode due to be out?
simmysavi-deactivated20121219 asked: Hi Kyle I have a question. What editing program do you use?
Anonymous asked: what happened to the we are young video? did u give up or sumthing??
New Youtube/Backup :)
Hey buds! Please subscribe to my personal/backup channel. This is also in case my account gets closed down and it can happen at anytime! This is also where I'll be making MEPs, NON glee stuff, and my own work:) http://www.youtube.com/user/foreverloudx?feature=mhee
Anonymous asked: It's annoying how you planned the Puck backstory only to find out it'll actually happen. But maybe you could base it on the info we know so far? I mean SIMGM has done things before they appeared on the show, and people say that they're reading her mind. e.g. the song Perfect, Beth coming back, etc.